Little Sparrows Entrepreneurship Program
Inspiring Creativity and Innovation
Currently, the education community in Alberta has prioritized the need to foster an entrepreneurial spirit in students to become more engaged thinkers and ethically minded citizens. GSC's solution is to implement a framework into the Alberta K-12 curriculum that incorporates these subjects and skills (Figure 1) into a program called the LSEP.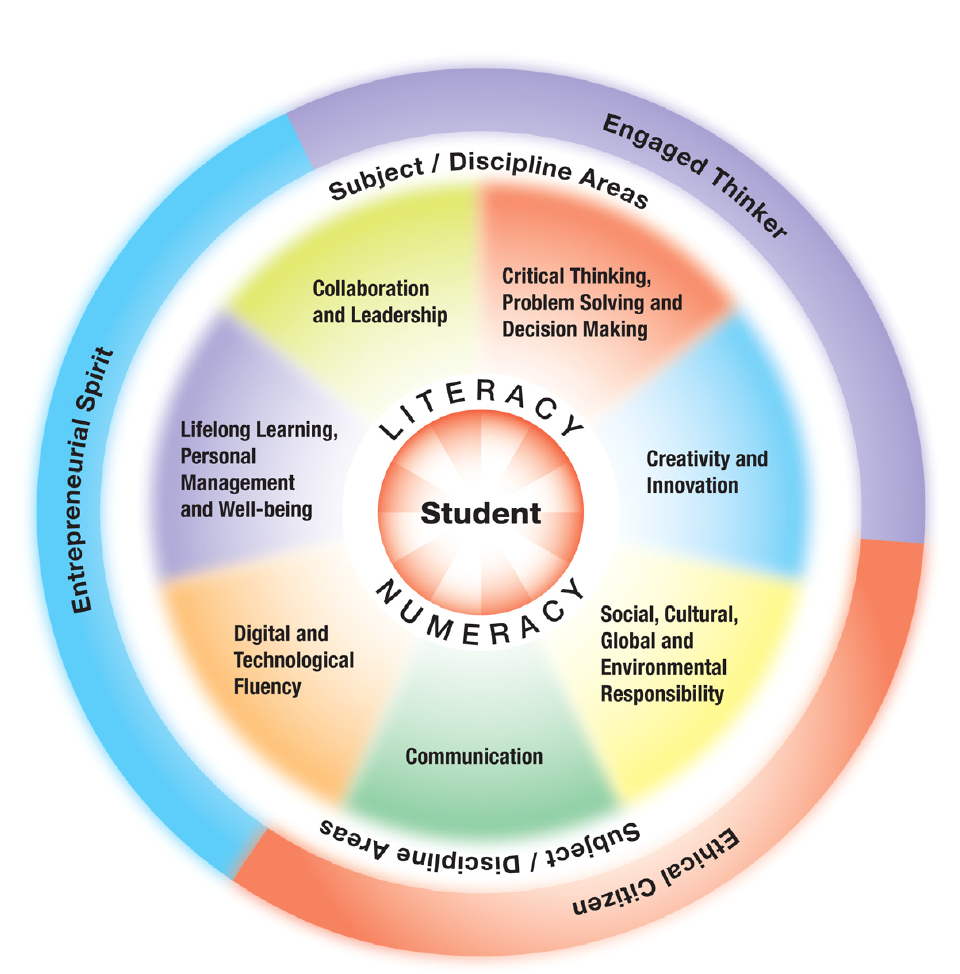 Figure 1: Framework for student learning – the subject areas and skills the LSEP will focus on – developing an entrepreneurial spirit so that students will become better engaged thinkers and ethically-minded citizens
Little Sparrows Entrepreneurship Program
Little Sparrows inspires creativity and innovation, while teaching students how to leverage knowledge as a resource. The program fosters an entrepreneurial thinking culture, and provides an opportunity for students to apply their knowledge in a practical setting. The LSEP pilot program is taking place with a grade two class at Sturgeon Heights School, St. Albert, Alberta. As a pilot program, LSEP is focused on creating a sustainable and adaptable model that, if so desired, can be easily replicated and seamlessly incorporated into the Alberta K-12 curriculum. The project is a foundational support that can become a resource base for teachers to access, helping to nurture an entrepreneurial spirit in their students.
The program is divided into the following five phases: Idea Generation, Small Business Startup, Product Development, Product Marketing and Selling, and Product Enhancement and Business Growth.
All program lesson plans and objectives will be consulted and evaluated by content experts in the area. The program will also teach students about civic engagement. All profits raised from the small business activity will be donated to GSC Maryam School for Girls.

Introduction to Entrepreneurial thinking
Creating viable business solutions to solving social problems

Small Business Start Up
Explanations of what small businesses are, their organizational structure, and how they are run
Students will build a basic business model


Product Marketing & Selling
Understanding the target market
Creating a communications, and sale strategy to sell products

Product Enhancement & Business Growth
Receive and incorporate feedback to improve product

Access to an adaptable framework for lesson planning
Support goals of Alberta's Ministry of Education

Nurturing entrepreneurial spirit, improving creative thinking, develop ethical mindsets
Growing leadership skills

Building relationships with local and international communities
Building educational institute for orphaned girls
Help empower girls to achieve independence and self-sufficiency.